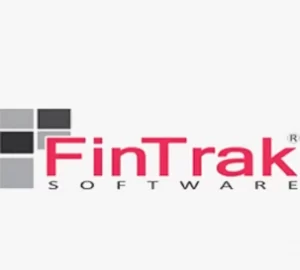 Bimbo Abioye, Group Managing Director, Fintrak Software Limited, highlighted during the presentation that FinTrak software delivers customized state-of-the-art company transformation solutions that smartly combine efficiency with crucial information required for management decision-making.
He stated, "Through automated strategic and digitized policy controls, FinTrak Credit 360 software has been able to improve user bank overall operational efficiency by over forty per cent."
"In order to limit human error to the bare minimum, Credit 360 solution comes with artificial intelligence (AI) features."
"This feature can be used on corporate, retail, and digital lending programs, and the goal is to provide visibility and control of loan processes, as well as to digitalize them, from customer interaction to the entire life cycle of a typical credit transaction."
"The solution is integrated with a robust document management system, allowing operators to work remotely, even on mobile devices."
"The Credit 360 software for credit managers is mobile-friendly for optimized transaction turnaround times with paperless transaction capabilities. The software has been proven to make loan underwriting easier and seamless," he stated.
The new Credit 360 program, available in two main languages, English and French, has been described as an industry leader and benchmark, a tribute to what FinTrak Software Co. Ltd can create.
Because of its adaptability to the organizational environment. The FinTrak Credit Risk360 may be tailored to meet the needs of individual clients thanks to an intuitive graphical administration platform based on a business and compliance rules management system.
Another distinguishing feature of the software is the Dynamic Alert and Notification Module, which is available in system popup, email, and SMS formats. This function aids in the improvement of compliance monitoring, reporting, and transparency.
Fintrak Credit 360 risk management software supports all operational/analytical credit risk management processes such as reporting, annual, monthly, and weekly financial statement analysis and rating; on a central platform, thanks to a high level of integration with other banking systems.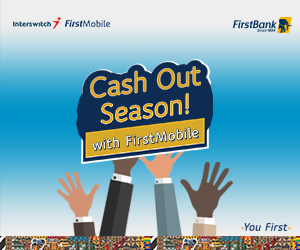 Credit 360 risk management software is a stand-alone solution. The FinTrak Credit Risk 360 platform allows for registration and interaction with approved vendors, as well as automatic payment to solicitors, the capture of remedial and recovery efforts, auto-selection and assignment of recoveries to external agencies, and loan sales.
The software tracks everything related to business themes and people using a multilingual approach that is mostly in English and French. The platform is designed to do dynamic underwriting, loan management, and analyst rating, all of which may be integrated into dynamic approval routing.
FinTrak Credit Risk 360 enables maximum audibility during model administration as well as operational execution of activities like risk rating and financial spreading.
Other solution features include a robust collateral management module for collateral sharing, utilization history and exposure, multiple contract allocation, collateral swap, location tracking, collateral rating, collateral valuation, collateral realization, collateral document file tracking, covenants tracking, and many more.
"The solution from the presentation is a comprehensive and one-stop platform," said Olamide Olayeni, a top banker and Credit Manager at Standard Chartered Bank. "The feedback from what banks and users are saying validates that it is what every bank needs to look at." I will contact my organization and inform them of the necessity to investigate the Credit Risk 360 software.
It is a one-stop-shop, as opposed to other software, which allows you to subscribe to numerous items." "It's a fantastic honour to be here and observe what this software is accomplishing," said Jafaru, the head of Credit and Risk Management at the Bank of Industry (BOI). We've been performing some of these things manually, and we've now sent an offer to the company to come to our office and explain things to us properly. The software has pleased us. The credit monitoring program has several excellent features, such as the generation of alerts that assist managers in monitoring instruments.
According to Paul Asiemo, Access Bank's Head of Risk Management, "the program takes care of Bassel, this software looks at regulating reporting and others, there are certain things that this software does that set it apart from others."
"We have been using FinTrak Software solutions at our bank for over fifteen years and are quite pleased with the results."
"Access Bank's use of Credit Risk 360 software demonstrated the platform's flexibility." The software protects you from various paperwork concerns, such as currency issues linked with overseas software purchases, and so on.
"The Credit Risk 360 program is highly versatile and may be tailored to your specific banking environment."
FinTrak Credit Risk 360 has an Enterprise Document Management System (EDMS) that may be used to receive, track, manage, and audit documents; it also facilitates correspondence with third-party apps. Credit Origination and Approval operations can be performed from anywhere in the globe with an internet connection using its web features. This tool enables executives to make key choices, complete transactions, and view data and dashboards from any place.
FinTrak Credit Risk 360 software has been installed in big financial institutions like Access Bank Plc, and First Bank, and is currently in use at Wema Bank Plc and all Access Bank Group foreign subsidiaries. So many other African banks are currently at various stages of licensing decisions for this extremely strategic technology that has eliminated all hassles for professionals engaged in credit risk management activities.