Professor Adeeolu Akande, Chairman of the Board of Commissioners of telecommunications sector regulatory body, the Nigerian Communications Commission(NCC),  has explained that spectrum plays a strategic role in meeting demand for advanced mobile data services
According to him, telecommunications service consumers, especially for advanced mobile data services as well as a new wave of wireless broadband  use cases such as remote object manipulation, industrial automation, virtual and augmented reality as well as next-generation connectivity for vehicles, saying these use cases will continue to increase the impact that mobile services have on societies and economies.
Prof. Akande was speaking stated this  at  the 3.5GHz Auction that held at the Transcorp Hilton Abuja.
He said the 3.5GHz auction was organized by the  Commission as part of its core mandate of regulating and managing the Nigerian Communications sector.
The auction process seeks to assign two (2) slots of Spectrum  of 100MHz each  to operators based on the highest valuation of the spectrum on offer and through a competitive process with three (3) unique participants namely MTN Nigeria, Airtel Nigeria and Mafab Communications Limited.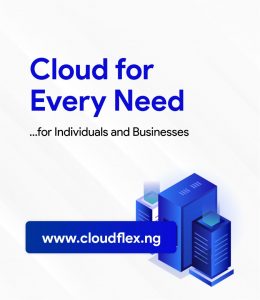 Akande said it was worth noting that Spectrum auctions ensured the assignment of Spectrum through a transparent and competitive process which in most cases brought to bear on the true value of Spectrum.
Said he: "The main objective of this auction is not just the offer of a premium frequency, it also aims to support the deployment of 5G in Nigeria, which has been identified as a critical factor for the growth of the national digital economy. The full socio- economic benefits of 5G technology is largely dependent on access to a variety of spectrum resources."

Quoting the year 2020 global edition of the GSMA's flagship Mobile Economy' Report, which says 5G is forecasted to contribute US$2.2 trillion to the global economy by 2034, Akande said the impact of 5G technology on the economy of Nations was unprecedented.
He said: "These impactful contributions will drive key industries such as manufacturing, utilities, professional and financial services. In fact several other fringe sectors will benefit immensely from the new technology. The importance of 5G technology to economy of Nations cannot be overemphasized. It is therefore with a sense of fulfillment that we acknowledge the giant leap forward that today's auction represents.
It is indeed a memorable milestone that Nigeria is set to auction Spectrum in the 3.5GHz for the deployment of 5G at this material time."
He commend the  Minister of Communications and Digital Economy, Professor Isa Ali Ibrahim Pantami, for his unflinching support, the Board of Commissioners, Management and staff of the Nigerian Communications Commission for putting all of these together while thanking the bidders for believing in the Nigerian Communications sector by their willingness to invest millions of dollars in the sector for the provision of 5G services, adding " in NCC, we are committed to transparency and openness, which this auction represents. Therefore, we assure you of the openness and transparency of this process.