WhatsApp's messaging application expanded the number of participants in a group chat to 256 in 2017. However, many firms who utilize the site to communicate with their colleagues found the number to be inconvenient.
The constraint has caused management, which has thousands of personnel, to spread resources thin. It required them to form and administer multiple groups.
That setting will now be altered as the Meta-owned platform receives an update that will double the number of participants in each group.
On May 5, the WhatsApp blog unveiled a slew of new features for the service. This includes increasing the size of group chats.
WhatsApp users will be allowed to create groups with up to 512 members. Although the feature is not generally available yet, it is gradually becoming available to users.
It's still far from the 200,000 participant limit offered to Telegram users via supergroups, but it's a step in the right direction.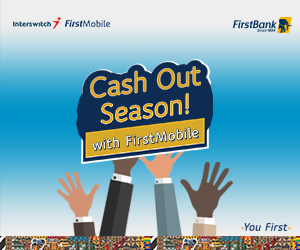 WhatsApp is also working on a new approach to managing many group chats smoothly, called Communities. A community, like Calls and Status, will show as a new tab within the app.
It will also have many groups, allowing administrators to broadcast announcements and changes to all participants at the same time.
WhatsApp Communities has been rumoured since 2021, but the formal announcement came just in April.
Following a strong response to April's announcement, Meta's recent blog post emphasized the company's commitment to ensuring the feature is available to users as soon as possible.
WhatsApp also launched two new features that are already available globally: responses and a larger file-sharing capacity restriction.
Users will now be able to share files up to 2GB in size at once on WhatsApp, which is a significant increase from the previous maximum of 100MB.
The feature has been in beta since April and is now being rolled out to users. Meanwhile, reactions allow users to respond directly to platform messages with six emojis, but that amount may expand in the future to avoid flooding the chat with individual responses.
On the platform, users will also be able to respond with six distinct emojis: smiling face, red heart, startled face, thumbs up, teary face, and hands together.
WhatsApp has offered instructions on how to utilize the function in its FAQ section on its website.
To utilize the functionality, simply long-press on a message and select one of the emojis presented. Users can adjust their reactions, exactly like on Instagram, by long-pressing the same messages and changing the emoji or simply clicking on the same one to erase it.
WhatsApp also mentions the Reaction feature a few times. Users can only add one reaction per message, and it is removed when the messages are deleted.
Users will also be unable to hide reactions or reaction counts. The recipients may witness the reaction before you remove it or if the removal is unsuccessful.