MTN Nigeria holds a press conference on February 27, 2022, in the Eko Hotels & Suites Grand Ballroom in Lagos, to officially launch the Group-wide brand refresh. The corporation unveiled its brand reinvention with a thoughtful motto, "What Are We Doing Today?" It also clarified the context for the new logo, which many have seen since February 16, 2022.
Present at the event were key members of the MTN leadership team, celebrities and well-established opinion leaders across relevant industries, media stakeholders and high-value customers.
This is the MTN Group's second brand refresh since its inception in 1994. Changes to the brand in 2004 resulted in MTN acquiring ownership of the colour yellow, which is now synonymous with MTN. Importantly, it also contributed to the brand's current status as the most valuable in Africa.
The Company's new logo eliminates the italics, red underscore, and solid coloured oval from the previous logo in favour of a minimalist style that preserves the oval (now represented as a solid outline) with the letters M-T-N nestled within it. These can be used in either black or yellow typeface against a sunshine yellow or plain white background.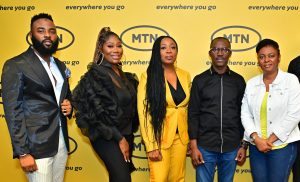 The rebranding is an extension and visual embodiment of MTN Group's new strategy, Ambition 2025, which is based on Leading digital solutions for Africa's progress. MTN intends to accelerate growth by establishing the largest and most valuable platform companies and pushing its industry-leading connectivity operations through the implementation of this plan.
According to Karl Toriola, Chief Executive Officer of MTN Nigeria, the rebranding exemplifies MTN's commitment to continuously create value for all of its stakeholders, with the new logo contextualising the company's identity as a digital citizen, open to change, young at heart, inviting, digitally dynamic, and progressive.
"By promoting digital and financial inclusion, we hope to play a role in unlocking our people's potential and advancing their growth." It is common knowledge that the youth is critical to realizing this promise. "While we remain committed to all of our customers and stakeholders, our brand evolution indicates an increased emphasis on youth," he stated.
Adia Sowho, MTN Nigeria's Chief Marketing Officer, also spoke at the occasion and highlighted her delight about the brand refresh, emphasizing the company's preference for establishing digital platforms that support Africa's advancement.
"The new brand identity is contemporary, straightforward, bold, and digitally active." It begins with a daring and straightforward question: "What are we doing today?" MTN knows that "to properly access the full benefits and possibilities of the digital world, people require a combination of desire, progressive thinking, and the correct tools," she said.
  "This rebrand exemplifies MTN's ambition to consistently evolve and explore creative strategies that benefit all of our stakeholders." MTN, a pioneer of progress since its inception, seeks to accelerate this progress via action and doing. "By delivering on its ambition, MTN intends to drive a positive shift in Africa and capitalize on the continent's limitless promise," she added.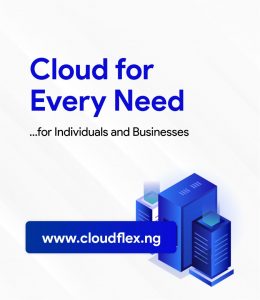 MTN's Ambition 2025 plan aims to drive long-term company growth in Nigeria while capitalizing on new opportunities. Ambition 2025, which is based on four major strategic priorities, guides MTN's present and future projects as the business works to establish leading digital platforms for Africa's progress while also providing the tools to ensure access to them.