Professor Peter Umeadi, the All Progressives Grand Alliance (APGA) candidate for president, has stated that if elected in 2023, he will prioritize restoring Nigeria to a real federal structure. He went on to say that women should be in positions of leadership and that girls should have an equal education to boys.
Umeadi, who is the former Chief Judge of Anambra State, said the current federal system in operation in the country is an abuse of what federalism represents.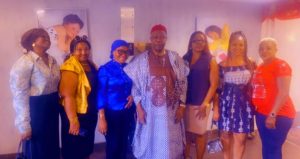 He made this known at an interactive session with some selected ladies in the media in Lagos State.
As we go into an era of compulsory education, it will be against the law to remove girls from the school system for any reason whatsoever until they reach the age of eighteen, says Umeadi. "I will Promote the Education of Girl Child on the Basis of Equal with the Boy Child."
He emphasized that Nigeria's current population of 216,064,348 women makeup 49.4% (106,654,202). Noting that Nigeria will profit much if she places them in situations where they may actively contribute to her success.
As we all know, children, youths, and the elderly are at various phases of human growth, carrying with them a variety of social duties, demands, and degrees of vulnerability. Umeadi did not overlook the youth in his manifesto. In an APGA Presidency, all of these interests will receive the proper consideration.
When I become president in 2023, I will ensure the country's political structure is restructured in accordance with the principles of true federalism," he said.
As a steadfast supporter of the values enshrined in the Nigerian Constitution, such as democracy, rule of law, separation of powers, due process, equality, and substantive justice, Umeadi pledges to protect the Nigerian constitution's sanctity.