As the leading provider of digital services, Globacom, opens its spectacular end-of-year promotion, dubbed Festival of Joy, clients have the chance to win prizes worth millions of Naira, including houses and cars.
At a press conference held yesterday at its offices in Lagos, Globacom announced the campaign, which includes 20 residences, 24 brand-new cars, 100 generators, 200 sewing machines, and 1,000 rechargeable fans.
The organisation, which recently celebrated 19 years of continuous innovation and providing high-quality service to its subscribers, declared: "Empowerment is encoded in our DNA and this year we are set to empower thousands of Nigerians with prizes that will change their lives with a never-before-seen promo."
"Lucky subscribers who participate in our End of Year program, which runs from October 2022 to January 2023, will be eligible to win wonderful life-changing rewards," it continued.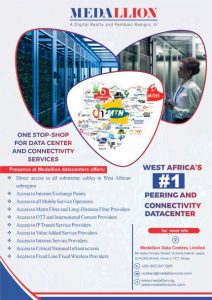 To participate in the promo, voice and data users just need to call the special short code *611# and recharge their voice and data service for between N3,000 and N15,000 (during the promotion period) to be eligible to win the prizes offered. The odds of winning increase as recharges increase.
Subscriptions for data worth at least N20,000 must be made throughout the promotional period in order to qualify for the grand prizes of 20 units of 3-bedroom homes.
Subscribers who recharge more frequently have a greater chance of winning prizes during the Festival of Joy promotion. The drawing exercise, which determines the winners nationwide, will take place in the cities of Lagos, Abuja, and Port Harcourt as well as others like Onitsha, Ibadan, Kano, Benin, Uyo, Calabar, Enugu, Ilorin, Jos, and Warri.