The auctioning of 3.5GHz is momentous in many regards and will usher Nigeria into the exclusive league of countries providing 5G service across the globe. The Executive Vice Chairman and Chief Executive Officer of  the Nigerian Communications Commission(NCC), Professor Umar Garba Danbatta made the observation while welcoming  industry stakeholders THE 3.5GHz Spectrum Auction held at the Transcorp Hilton Hotel Abuja on December 13, 2021
Prof Danbatta said he was pleased to be associated with this auction process because when His Excellency President Muhammadu Buhari, brought us on board in the year 2015, we took a decision to reposition the Commission on a path that would ensure the uptake of all the opportunities that abound in the communications sector.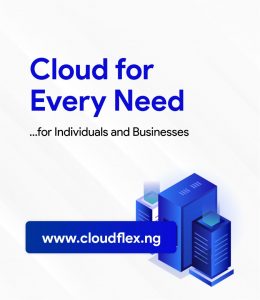 Said he: "We committed ourselves to Deepen broadband penetration, protect the consumers and the smart deployment of infrastructure across the country. We further committed ourselves to strategically play our unique role in driving the digital economy to support the government's economic diversification agenda.
"Consequently, we ensured the implementation of policies for effective communications resource management, strategic collaboration and partnership, facilitating broadband penetration and improvement of Quality of Service (QoS)/Quality of Experience. Through these initiatives and efforts, the Commission ensured participation in International Telecommunication Union (ITU) activities and other international fora to keep abreast with global development in the Communications sector.


"The Commission has also developed Strategic Vision Plan, Strategic Management Plan as well as implemented the National Broadband Plan (NBP) and the National Digital Economy Plan and Strategy (NDEPS). These Plans were supported and facilitated by the immense contributions of the Honourable Minister of Communications and Digital economy Prof Isa Ali Ibrahim Pantami.
The Honourable Minister has been a driver and facilitator of all the initiatives of the Commission and his leadership of the Sector has been an invaluable ingredient in all the attainments of the last two years.
At this juncture, we remember all the international engagements, particularly the World Radiocommunications Conference (WRC -19), where harmonized Frequency Spectrum bands were allocated for the deployment of 5G technology.
Further to these allocations at the international level, approval was granted for 5G trial in Nigeria in November, 2019 and following the favourable outcome, the approval of Nigeria 5G Deployment Policy was equally granted by the Federal Government on September 8, 2021.
Hence today's auction represents a culmination off all the efforts at the international and national levels that have prepared Nigeria tor this momentous leap forward.
Therefore, in line with the 5G Deployment Policy and global best practices, the Commission has set in motion the process for the auction and will be offering two (2) lots in the 3.5GHz band with three (3) companies competing to acquire a licence for the available lots.
The auction is based on the powers bestowed on the Commission by Section 121 of the Nigerian Communications Act 2003 as well as the Licensing Regulations 2019.
Conclusively, I will like to assure you of our commitment to a transparent and fair Auction process. "