by Ugochi Emmanuel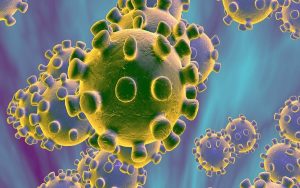 In the face of the worldwide COVID-19 pandemic, Entrepreneurs have to face a new reality, that it is not only a huge sanitary and health crisis affecting million of people globally. It is also an unprecedented downturn on the global economy. The COVID-19 crisis has created an unexpected, sudden opportunity for people to see the impact of swift and meaningful change, and to witness the negative consequences of trying to ignore this aberration from everyday life but while governments and citizens are finding ways to come out of this unprecedented catastrophe, experts in are analyzing the impact of COVID19 on the future of jobs.
Speaking as a resource person during a Zoom Video Conference organized by Young Innovators Nigeria with the theme "Sustainable Entrepreneuship; During and Post Pandemic, the Chief Executive Officer, Medallion Communications Limited,Engr Ikechukwu Nnamani, has described the impact of COVID- 19 on the way we live and work.
In his presentation with the sub topic" 'Future of Works and Jobs (Post Covid-19), what to expect and how to be ready', Nnamani, explained that pandemic has impacted our National lives emphasizing that at the national level, there will be continued lower revenue for Nigeria and other countries depended on oil, leading to recession and depression with many projects being suspended. He added that individual income will reduced due to loss of employment among others.
Speaking on the post COVID-19 accelerating the shift of Work force, he said the long term and permanent opportunities sectors  will be the Health sector, finance sector, ICT sector, Education, Agriculture, manufacturing and Logistics management.
He also urged people to invest and develop skills in logistics and supply management as there will be more interest in eCommerce, cargo business and specialized delivery across the world. Ikechukwu did not forget to emphasis that the permanent impact of post Covid-19 containment is that there will be a new way of life as many organizations will change their office structure to continue enforcing social distancing.
Engr. Ike Nnamani is an entrepreneur with business interest in Telecommunications, media, healthcare and financial technology services.
He is very active in promoting forward looking industry policies for the growth of the telecom industry across Africa working with both regulator as well as operators to achieve this goal.