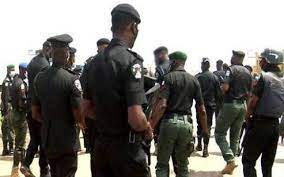 The Osun State Police Command has issued a stern warning to cultists in the state regarding a planned 7/7 Day Celebration. The state's Commissioner of Police, Kehinde Longe, conveyed this message through the command's spokesperson, Yemisi Opalola, in Osogbo on Thursday.
The command cautioned hoteliers, event centres, landlords, and landladies against allowing their establishments to be used for any cult-related activities within the state. Commissioner Longe instructed the Area Commanders, Divisional Police Officers (DPOs), and Tactical units to remain vigilant and promptly respond to any activities that could disrupt the peace of the state.
Emphasizing the commitment to maintaining a peaceful atmosphere, the police commissioner stated that the command, along with other security agencies and the Civilian JTF, would not tolerate any unlawful gatherings or assemblies that could jeopardize public safety. Longe warned that the planned 7/7 Day Celebration had the potential to escalate into violence and property destruction.
The CP urged parents and guardians to advise their children and wards to uphold the law and refrain from participating in any unlawful gatherings or assemblies before, during, and after the specified date. The Osun State Police Command affirmed its readiness to arrest and prosecute anyone found in contravention of the law.
Hoteliers, recreation/event centers, and landlords/landladies were cautioned against allowing their facilities to be utilized for such purposes, as owners of such establishments would face prosecution.
The police commissioner reassured the citizens of the state that necessary security measures had been put in place to prevent any potential breakdown of law and order. The public was encouraged to carry on with their legitimate activities while remaining vigilant and cooperating with security agents. Additionally, individuals were urged to provide useful, credible, and timely information to assist law enforcement agencies in maintaining peace and security in the state.