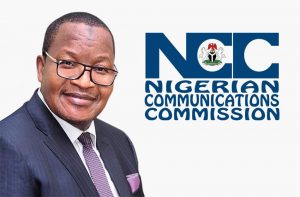 In a recent appearance before the House of Representatives Committee, the Executive Vice-Chairman of the Nigerian Communication Commission (NCC), Prof. Umar Danbatta, revealed that an estimated N700 billion is needed to address the significant gap in access to telecommunication services across the country. The NCC's chief disclosed that this financial requirement is crucial to bridge the access gaps in rural and underserved areas of Nigeria.
The House of Representatives had initiated an investigation into the NCC's alleged failure to provide mobile telecommunication networks in these marginalized regions. During his testimony, Danbatta highlighted that in 2013, there were 207 clusters of access gaps affecting approximately 37 million Nigerians. However, he noted that progress had been made in reducing these clusters over the years, bringing the number of affected individuals down to 31 million by 2019.
Emphasizing the magnitude of the task at hand, Danbatta stressed that the NCC's estimation of N700 billion to bridge the access gap required a collaborative effort involving the government, private sector, and development partners. He called for a multi-stakeholder approach to mobilize resources and deploy innovative solutions that would expand access to quality telecommunications services in rural and underserved areas.
The NCC's proposal underscores the need for the government to foster an enabling environment that attracts private sector investment in telecommunications infrastructure development across these neglected areas. This can be achieved through policy and regulatory reforms aimed at promoting healthy competition, increased investment, and innovation within the sector.
In addition to the government's role, private sector entities and development partners are urged to contribute significantly to expanding access to telecommunications services in rural and underserved areas. Such contributions can be made through strategic partnerships with the government, community-based organizations, and other stakeholders. By collaborating and deploying innovative solutions, these entities can address the unique challenges associated with providing telecommunications services in these underserved regions.
Recognizing the importance of development partners, Danbatta highlighted their potential support in mobilizing resources, providing technical assistance, and offering capacity building initiatives to address the digital divide prevalent in the country. By extending grants, concessional loans, and technical assistance, development partners can assist the government and private sector in deploying innovative solutions that effectively expand access to telecommunications services in rural and underserved areas.
Ultimately, the success of bridging the telecommunications gap lies in the synergy fostered among the stakeholders within the sector. The government, private sector, and development partners must work collaboratively, leveraging their respective strengths and resources, to ensure that the NCC's ambitious plan becomes a reality. By addressing this pressing issue, Nigeria can significantly improve access to quality telecommunications services, narrowing the digital divide and fostering inclusive development nationwide.