Nigeria's leading engineering and infrastructure development company, PPC Limited, has clinched the Systems Integrator Excellence Award 2022 in recognition of its outstanding record in the provision of video surveillance and intelligent security solutions.
The company was honoured by Mobius MEA, a Value-Added Distributor of security products and solutions in the Middle East and Africa regions. This award reflects PPC's outstanding record performance with Mobius in 2022.
The annual Systems Integrator Excellence Award convened by Mobius MEA recognizes distinguished partners by way of excellent performance in the design, installation and integration of complex security systems.
Presenting the award, Business Development Manager (WECA) at Mobius, Mr Adeniyi Ajayi, commended PPC for its accelerated growth in the partner ecosystem, adding that the award paves the way for more remarkable growth within the network.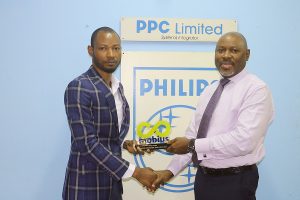 Receiving the award at PPC head office on Tuesday, the Managing Director, PPC Limited, Mr Ayo Grillo, expressed appreciation to the Mobius team for the honour.
He said, "We believe that this award is a validation of our commitment to improving security infrastructure for our clients and providing them with customizable solutions. We are honoured to receive this prestigious award and will continue to strive towards delivering best-in-class security and surveillance solutions."
He added that PPC as a leading provider of high-end engineering and network infrastructure in the country would continue to uphold its core values of innovation, integrity, and respect for people whilst maintaining best practices in project execution and delivery.
PPC has an impressive track record of both national and international recognition and was a recent recipient of the Alcatel-Lucent Best Sales 2022 Partner​​award (English Speaking Africa).
The engineering leader remains committed to deepening its relationship with partners and creating winning experiences for clients.