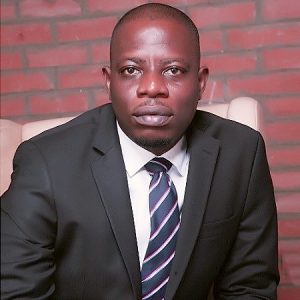 Dr Olawale Olusanya, the centre manager and clinical pathologist at Bola Tinubu Health and Diagnostic Center (BTHDC), claims that persistent mental health problems brought on by stress and anxiety might be harmful to heart health.
Olusanya, in a statement issued in Lagos, said that mental health issues caused by political anxiety in the past couple of months and the socio-economic condition in the country are some of the factors that can increase heart rate, levels of cortisol and other risk factors of heart-related diseases.
The expert said people who suffer from arrhythmia (irregular heart rate) are more likely to experience anxiety, depression, and stress compared to those without arrhythmia.
Arrhythmia is a heart rhythm abnormality, which causes the heart to beat too slowly at less than 60 beats per minute or too quickly at more than 100 beats per minute or record uncoordinated contractions.
He added that people with arrhythmia are more likely to have a greater risk of cardiovascular events, such as heart attack and stroke, and also may have a greater risk of mortality.
Studies have shown that symptoms of anxiety and intense stress or post-traumatic stress disorder (PTSD) may also be independently associated with an increased risk of developing cardiovascular heart diseases.
Dr Olusanya said, "People handle stress in different ways. While some people are able to handle stress by making healthy lifestyle choices, others develop habits that are detrimental to their overall health. Smoking, excessive alcohol intake, binge eating and lack of exercise are some of the lifestyle choices that can lead to the deterioration of heart health.
"To effectively manage stress-related mental health issues, a cardiac event monitoring device such as Bittium Faros can be used to periodically detect physical activities that trigger stress in the body. This lightweight device provides clinical accuracy and eases in checking heartbeat and other heart-related parameters for 24 hours or more. Due to the portability of Bittium Faros and its high level of accuracy, it empowers people with the ability to take charge of their heart health on the go."
According to him, a mini cardiac monitor allows patients to get tested on-demand for long periods without having to contend with the long waiting periods in hospitals.
Dr Olusanya added that regular cardiac monitoring prevents sudden complications while enabling quick intervention and management.
BT Health and Diagnostic Center, an ultra-modern Diagnostic facility, is a Public Private Partnership between LASUTH and PPC Limited, Nigeria's leading engineering and infrastructure development company with footprints across Nigeria's healthcare landscape.
PPC is committed to improving access to quality healthcare through the deployment of advanced medical equipment for clinical investigations, diagnosis and treatment in health facilities across Nigeria.
For more information on BTHDC's services, including cardiac event monitoring, visit their website at www.bthdc.com.