The attention of the Management of NIGCOMSAT LTD has been drawn to a report from a section of the media purported to have emanated from the welcome address of the Managing Director/Chief Executive Officer of NIGCOMSAT LTD, Dr Abimbola Alale, at the recent one-day Stakeholders' Engagement meeting held in Lagos.
The report, which claims that the NigComSat-2 Satellite would be launched into orbit by the first quarter of 2023 to enhance coverage, is a misrepresentation of the MD's speech as nothing of such was said at the event.
The Managing Director whose speech was concise and unambiguous merely reminded industry players that they are bound by common goals and interests, and should, therefore, view the Stakeholders' meeting as critical to the industry's growth.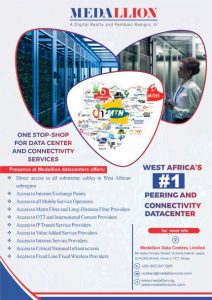 For the avoidance of doubt, these were the exact words of the MD/CEO that were apparently distorted, "In the course of our discussion, we will delve into 5G technology and satellite communication. We will also discuss satellite as a panacea for Nigeria's security challenges."
She further reiterated that the deliberation would stimulate ideas that would metamorphose into a strategic framework for a more robust industry.
The MD/CEO speech widely circulated to the reporters at no time mentioned the launch of the satellite and neither did it give a particular time frame.
NIGCOMSAT LTD requests the affected media organizations to, as a mark of good faith, take down the misleading story.