According to the Central Bank of Nigeria, all significant naira notes have been redesigned, and they will go into circulation by December 2022.
The N100, N200, N500, and N1000 denominations are impacted.
At a news conference on Wednesday, CBN Governor Godwin Emefiele made this announcement. According to him, a request from the federal government led to a redesign of the notes.
The 100 naira note's design was altered in 2014 to mark Nigeria's centennial, which was the last time the bank modified the naira's appearance.
"The Naira has not undergone a redesign in the past 20 years, despite worldwide best practice calling for central banks to redesign, create, and circulate new local legal money every 5 to 8 years.
President Muhammadu Buhari's approval was sought for the redesign, production, and circulation of new series of banknotes at the N100, N200, N500, and N1,000 levels "on the basis of these trends, problems, and facts, and in accordance with Sections 19, Subsections a and b of the CBN Act 2007," he said.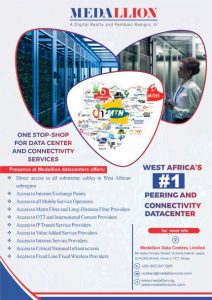 The governor claims that the CBN has made the necessary preparations for the new currency to go into circulation on December 15, 2022.
According to him, until January 31, 2023, when the old currencies will no longer be legal tender, both the new and the existing currencies will continue to be legal tender and be used in commerce.
Additionally, he stated that any commercial banks that presently retain cash in the existing denominations may start returning those notes to the CBN right away.
He stated that the banks would receive the freshly created currency in first-come, first-serve order.
Customers of banks are urged to start depositing existing cash into their accounts so they can withdraw the new banknotes once circulation starts in mid-December 2022. As a result, it is expected that all banks will maintain regular business hours for their currency processing centres from Monday through Saturday to facilitate all customer cash returns.
He declared that bank fees for cash deposits are hereby stopped for the duration of the changeover from the old notes to the new ones.
Deposits over N150,000 would still incur fees, though.
We would want to take this occasion to reassure the public that the CBN will keep an eye on the financial system in particular and the economy in general and that it will always act in good faith to further the goals of the Bank and the welfare of the nation.