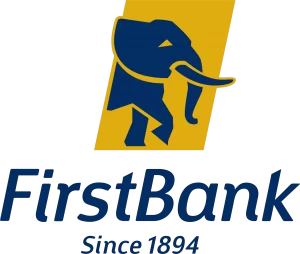 FirstBank, Nigeria's top financial inclusion services provider, has urged its clients to take advantage of the bank's ongoing Verve Card campaign, which is meant to reward customers for their sustained use of the Verve debit Card.
The eight-week promotion will end on Wednesday, March 30, 2022, with 2,601 clients winning various rewards. These rewards include N20,000 cash prize, N10,000 cash prize, N10,000 worth of airtime; power generation sets, refrigerators, cooking gas, and the grand prize of a brand-new automobile.
Customers will be rewarded on a weekly and monthly basis under the promotion. Every week of the promotion, 200 customers who make a minimum of two transactions with their Verve debit card will be entered to win N10,000.00 worth of airtime, as well as cash prizes of N10,000 and N20,000.
Furthermore, every four weeks, 100 clients who make a minimum of eight transactions with their Verve debit card will be rewarded with either a generator set, a refrigerator, a gas cooker, or a N50,000 cash incentive.
A grand prize of a new car will also be awarded to a lucky customer who completes at least 16 transactions during the campaign time.
"We are thrilled with the ongoing verve debit card campaign meant to appreciate customers for their continued usage and adoption of the card for various digitally-driven transactions," said Chuma Ezirim, FirstBank's Group Executive, e-Business & Retail Products.
With the promotion helping to reinforce the importance customers place on its flexible features, we encourage continuing use of the verve card as it is a card offering that promotes safe, convenient, and rewarding digital banking services to clients," he added.
The Verve debit card is a Naira-denominated debit card that allows you to pay for goods and services in an easy, quick, and secure manner. It is accepted on any channels connected to the Verve International network in Nigeria where the Interswitch/Verve logo is displayed, including ATMs, POS, and the web. The bank's Verve debit cards account for a sizable portion of the industry's total. As a result, the purpose of this promotion is to thank our cardholders while increasing the bank's card adoption and usage.
Visit your local FirstBank branch now to acquire your Verve card and start earning rewards!