On Wednesday, Lagos State Governor Babajide Sanwo-Olu introduced the Adopt-a-Bin program, which would first deploy 40,000 conventional dumpsters to households and commercial establishments.
The Adopt-A-Bin Programme has been carefully designed to encourage effective waste management in the state, with a focus on garbage sorting at the source of generation.
Sanwo-Olu, speaking at the commencement of the Adopt-a-Bin initiative at the Simpson Transfer Loading Station on Lagos Island, said the gospel of waste sorting at source is now gaining traction, with individual pickers of recyclable items rising by the day and recycling enterprises cropping up.
"Today, we are at the brink of another phase in our Lagos Recycle Initiative, as we launch standard waste bins for the "Adopt -a- Bin" project, which is LAWMA's latest baby," said the governor, who was represented by the Commissioner of Environment and Water Resources, Tunji Bello. The bins, which come in two colours: green for general waste and blue for recyclables, are used to containerize waste.
"These are not ordinary bins; but smart ones, built to last, and in accordance with internationally recognized quality standards. They are fitted with intelligent devices that enable tracking and identification. These unique devices also make it possible to register every single bin to individual addresses, for easy communication on issues relating to them."
He said at the inception of his administration, they had a clear road-map of the journey to a cleaner Lagos city with a sustainable environment, adding that in accordance with that road map, the government had systematically unfolded its plans and strategies, one initiative after another, like the procurement of the 102 trucks and double dino bins; launch of Lagos Recycle Initiative, and now formally bringing "Adopt-a-Bin" project to life for homes, offices, churches, mosques, among others.
Sanwo-Olu said the whole essence of the standard waste bins was to simplify the process of waste management from the source.
"When you acquire the bins, you simply sort your waste and drop all recyclable items like cans, plastic, cartons, water sachet, etc. in the blue bin; while you drop the general waste in the green bin. The stability of those bins ensures easy handling by the waste collectors, who come around periodically, to empty them.
"While the PSP operators show up to empty the green bins, the recyclers come around for the blue, containing the recyclable items, which are weighed and recorded, until you are ready for redemption in cash or kind," he said.
The governor appealed to corporate bodies, to incorporate in their Corporate Social Responsibilities, CSR initiatives, the adoption of communities, especially, low-income areas, for mass provision of the waste bins, while urging all residents, markets, schools, hospitals, among others, to play their own individual roles, towards achieving a constantly clean cityscape and sustainable environment.
Managing Director/CEO, Lagos Waste Management Authority (LAWMA), Ibrahim Odumboni, stated that without any doubt, the launch of the Adopt-a-Bin Programme would move the government closer to its vision of establishing an environment-friendly state, through best waste management practices.
 "To effectively execute the project, we will be putting an initial 40,000 standard bins to households and commercial entities. The 240-litre bins, in green and blue colours, would be used for general waste and for recyclable items. They are smart and equipped with intelligent devices that enable tracking and identification.
 "Among the several benefits of the standard bins are safe containerization of waste; easy evacuation; reduction in the harmful activities of pests; as well as reduced city flooding among others. Waste management has gone beyond just picking up refuse and dumping them in the landfills, which are currently overstretched, going by the huge volumes of wastes being generated around the city on a daily basis," he stated,
Odumboni added that the Adopt-a-Bin programme would promote the sorting of waste at its source, a key ingredient in the state government's recycling and circular economy drive.
"People should know the economic value of what they call "waste" because it's not waste until you waste it. I must add that plans have been concluded come 1st of April, 2022, organized Estates and Commercial facilities would continue to pay the same amount of their waste bill should they separate their waste from source.
"In the same vein, should they fail to separate from source, their bill would be reviewed upward by 15% to accommodate the fee for sorting at the point of disposal," he stated.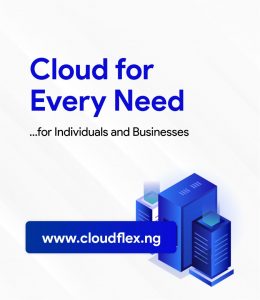 The LAWMA boss emphasised that this became necessary for them to support the drive and initiative of separating waste from source, "as we cannot continue to endanger our environment. Any estate and commercial premises that do this would be certified as compliant and environmentally friendly."
Odumboni also appealed to corporate bodies for their CSR to adopt whole communities, especially low-income ones, for mass provision of the standard bins, as he had no doubt that this initiative would help the government achieve the environment of its dreams, which is a cleaner, healthier and livable Lagos.
Goodwill messages were delivered by the MD First City Merchant Bank (FCMD), Mrs Yemisi Edun; president of the Association of Waste Managers of Nigeria (AWAMN), Mr David Oriyomi; rep of Food and Beverage Recycling Alliance (FBRA), Agharese Onaghise; and others.
Also in attendance were the permanent secretary, Office of Environmental Services, Dr Omobolaji Tajudeen Gaji; SA to the governor on Drainage Services, Mr Joe Igbokwe; representative of the oba of Lagos, HRM. Oba Rilwan Akiolu 1, Chief Ismail Folaji; and the management of LAWMA, among others.