As part of its efforts to implement the National Digital Economy Policy and Strategy (NDEPS), the National Information Technology Development Agency (NITDA) engages Lagos State stakeholders to forge the long-term collaboration required for the country's thriving digital ecosystem.
The Lagos state Honorable Commissioner for Science and Technology, Mr Hakeem Fahm (FNCS), and other key stakeholders in the state's ecosystem attended the engagement event 'Creating Boundaries and Breaking Boundaries: Towards Digitalisation and Entrepreneurial Evolution.'
In his introductory remarks, Kashifu Inuwa, Director General of NITDA, emphasized that the Agency's reaction to the growing demand for the Digital Economy System had been proved through the realization of crucial areas of the NDEPS.
The DG said, through the Agency's Director of Zonal Offices, Mr Jide Ajayi, that the Agency had transformed from a highly centralized to a functionally decentralized agency.
"We aspire to remain close to our stakeholders, pursue our plans, maintain financial discipline, and become a process-driven, data-dependent, result-oriented business," he said.
Inuwa further stated that, despite the hurdles, the Agency is working to meet the objectives of the National IT Governance, with a focus on delivering value to stakeholders. He viewed it as a natural progression from the Agency's basic values of People First, Innovation, and Professionalism.
"Our stakeholders come first, and we must work hard to provide value to them." That would not be feasible unless we listened to you and spoke with you to gain a clear picture of your viewpoints, aspirations, and requirements," he stated.
The NITDA CEO hoped that the event, as well as the entire stakeholder engagement program around the country, will provide new insights and ideas on how to provide meaningful value to Nigerians.
"We regard this meeting as a true platform for pooling knowledge, experience, and expertise, as well as co-creating solutions, articulating plans, and extending our services to all stakeholders, particularly those at the grassroots," he said.
While delivering his keynote address, Mr Hakeen Fahm, FNCS, Commissioner for Science and Technology in Lagos, commended the Ministry of Communications and Digital Economy and NITDA for organizing the stakeholder event and expressed his confidence that all participants would benefit from it through constructive interactions.
He emphasized that the statutes that formed the Ministry of Communications and Digital Economy, as well as NITDA, stated that digital technologies had far-reaching implications for value creation and value capture than simply providing new possibilities for innovators and entrepreneurs.
"The digital revolution has revolutionized our lives and society at a never-before-seen velocity and scale, delivering huge benefits as well as, of course, awful difficulties." "New technologies have the potential to make significant contributions to the attainment of the SDGs," he continued.
While emphasizing the multiple benefits of digital inclusion in bridging the country's digital divides, the Honorable Commissioner noted that boosting local cooperation is critical in realizing digital technology's full social and economic potential.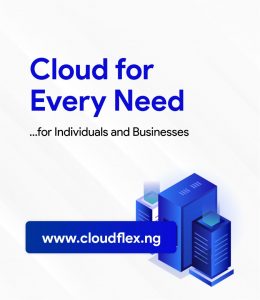 "I believe that this holistic strategy will respond to Nigerians' desire to engage in the new digital world, not just as users and consumers, but also as producers, exporters, and inventors, in order to generate and capture more value on their path to sustainable development," he said.
In her earlier welcome remarks, the Agency's Head of South West Zonal Office, Mrs Chioma Okee-Aguguo, thanked all participants for attending the program and invited them to critique and offer constructive ideas that would help the Agency achieve its purpose for the sake of the ecosystem.