The National Information Technology Development Agency (NITDA) announced on Sunday that the Federal Government's efforts to promote digital literacy have begun to bear fruit, showing that the government's goal of achieving a 95 per cent digital literacy rate by 2030 is within reach.
Kashifu Inuwa, the Director-General of NITDA, said this at the Engausa Global Tech Hub in Kano State, where 50 youngsters, including 10 Almajiris, graduated.
The young children received two weeks of intensive training in creative digital skills such as computer networking, CCTV camera installation, graphic design, and innovative creativity, among other things.
Engausa Global Tech Hub is an incubation centre in Kano that is now collaborating with NITDA to provide intensive training to young boys utilizing the Hausa language in order to develop their digital technology abilities.
Inuwa said the centre had trained over 700 young boys from various rural communities in the state in 2021, and he was pleased that the centre had incorporated young Almajiris into the system.
"As the founder mentioned, we've been collaborating with Engausa." As a consequence of the intervention we provided for the centre last year, they were able to double the number of persons they were able to train. As a result of this relationship, they will have taught over 700 employees in this centre by 2021," he stated.
Kashifu continued, "We've been growing our relationship with them, and we'll be doing more with them this year to explore how we can help the less fortunate youngsters get access to digital technology."
"One of our responsibilities is to carry out the policies outlined in the National Digital Economy Policy for a digital Nigeria to its logical conclusion, with the goal of achieving 95% digital literacy by 2030." You realize that the government can't do it alone; we need to work with organizations like Engausa to achieve our goals. As a result, we're working with them to expand this centre beyond Kano and into other states, as well as to explore how we can better equip them," DG added.
"We're also looking at how we might help the children who have participated in this program launch their own enterprises," Kashifu continued.
Mr Mustapha Ringim, the centre's founder, had previously stated that the centre's goal was to close the productivity gap among young people, particularly those who were unable to succeed in formal education. "I realized that there are a lot of things that I can offer to the community in terms of breaking down some barriers and bridging some gaps that are limiting the productivity of our youth, particularly the downtrodden at the grassroots, the Almajiris, and school dropouts who cannot continue their studies due to a lack of proficiency in the English Language, among other things," he said.
Ringing stated that he realized that language should not be a barrier to accomplishing one's goals, particularly in the global environment. He stated that there are many developments in countries that do not use English as a medium of learning skills, such as European countries where English is not widely spoken but technology, innovation, and creativity flourish.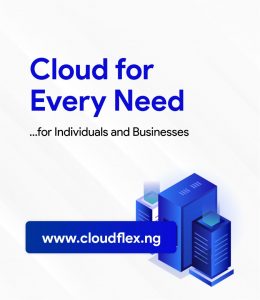 "As a result, I realized that English is not the only medium for learning skills, nor is it the only medium for prosperity when it comes to knowledge and applying what you've learned.
That is why I have broken the English language barrier and domesticated the technology and talents I possess so that people may readily tap into my knowledge by using Hausa to better grasp the subject matter "He explained.