Cybersafe foundation, one of Nigeria's foremost non-governmental organization in the information security domain has launched the DigiGirls training programmes inpatnership with the United Kingdom (UK) government
DigiGirls training program organised by Cybersafe Foundation is funded by the Foreign Development and Commonwealth Office of UK Government.
The program is set to improve the socio-economic well-being of 2400 girls and women (15-40 years old) living in underserved communities in Nigeria, by empowering them with employable digital skills through intensive training, mentorship, internship/job placement or entrepren eurship opportunities.
Speaking at the launch is the British High Commissioner to Nigeria, Catriona Laing, said Improving girls' access to education is a key part of the UK's G7 Presidency and is at the heart of global efforts to build back better from the pandemic.
"Over the next six months, the Digi-Girls programme will provide basic and intermediate digital skills training to 2400 vulnerable women and girls, this include mentorship, internship placements and entrepreneurship opportunities,"she said.
Laing believe this programme will also contribute to addressing the digital inequality in Nigeria – that currently holds a 15% gender gap against women.
"To this end, UK government will continue to supports Nigeria in its bold ambition to create 100m jobs in 10 years and we believe that the digital economy can play a major part in unlocking this," she added.
Responding is the executive director/founder Cybersafe foundation, Confidence Staveley said, "Across the world there is a vast untapped resource – girls whose education has been cut short or denied altogether, who could be leading efforts to pull their communities out of poverty"
 At Cybersafe Foundation, as we continue working to ensure inclusive and safe digital access across Africa, we are super excited to be implementing the DigiGirls Project, enabled by the commitment and funding from the UK Government.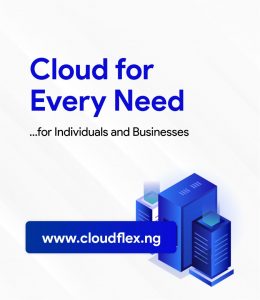 Staveley made mentioned that lowering the digital gender divide in Nigeria has become a matter of urgency; a recent USAID report, shows that over 90 percent of jobs worldwide have a digital component, and, without these skills, women are automatically disadvantaged and do not have the confidence to participate in the digital workforce.
" We believe DigiGirls is a timely and much needed intervention as we could only accept 2400 of 12,000 signups of women and girls across Nigeria, am elated that we are giving women and girls an opportunity to re-invent themselves and equipping more across Nigeria to achieve their dreams," Staveley said.