MTN Nigeria's 2021 top priorities include sustaining double-digit revenue growth and driving 4G network expansion. 
The company gave this insight in its unaudited results for the quarter ended March31, 2021.
MTN is also focusing on positioning its fintech business (MoMo Agent) for accelerated growth in order to unlock its full value.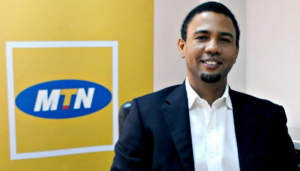 Karl Toriola, the CEO, MTN Nigeria, while speaking on this, said that the acquisition of additional 800MHz spectrum positions the company to deliver improved service speeds to Nigerians in support of the Government's broadband initiative.
"We will continue to sustain our expense efficiency programme to strengthen our financial position and support margins. Weremainindialogue with the DMBs on a pricing option for airtime sales commission while diversifying our airtime recharge channels to offer our subscribers more options to purchase airtime and stay connected.
"We will pursue stronger and deeper stakeholder relationship and enhanced shared value across our stakeholder ecosystem while ensuring that our activities align with the Government's development agenda.
"Environmental, social and governance (ESG) principles remain at the core of everything we do, with a focus on aligning our priorities to drive eco-responsibility, sustainable society, sound governance and economic value for all in Nigeria.
"Following the commencement of SIM sales and activations, the initial run-rate of additions may be slower than usual due to new process requirements, system limitations and reduction of qualified locations for SIM registration. While this may impact the rate of additions in the short term, we are optimistic that the current processes underway will entrench a more robust and sustainable registration process as we reaccelerate subscriber growth over the medium term.
"As the economy continues its steady recovery from the effects of the COVID-19 pandemic that impacted the business in 2020, we anticipate that the base effects will partly influence our commercial and financial trends in the remainder of the year. Although the availability of foreign exchange remains a constraint, we strive to minimise its impact on the business.
"Finally, we will continue to manage and invest in the resilience of our business and networks as we monitor the longer-term economic potential impacts of the pandemic", the company explained.