The Nigeria Labour Congress (NLC) plans to embark  on nationwide strike and mass protest against recent increase in the pump price of petrol and electricity tariff hike with effect from Monday 28th 2020.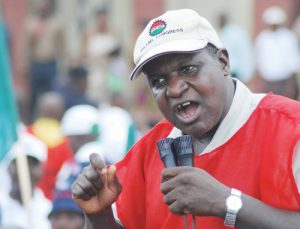 NLC President Ayuba Wabba said this after the National Executive Council (NEC) meeting of the labour union in Abuja on Tuesday.
Wabba said the proposed action by the organised labour would proceed from next week, adding that the decision was unanimously taken by the chairmen of the 36 states and FCT chapters of the NLC.
The Federal Government had in early September hiked the price of petrol from N138 per litre to N151 per litre, saying it has withdrawn subsidy on petroleum products. This decision was announced just one day after the Electricity Distribution Companies (DISCOs) had also increased electricity tariff.
Organised Labour had rejected the hikes and warned of strike even as a dialogue between government and the workers' union last week ended in a stalemate.
The Trade Union Congress (TUC) last Monday issued a seven-day ultimatum to the Federal Government to reverse the hikes or face strike. The ultimatum expires today and there are indications that the TUC may have started mobilising for strike.