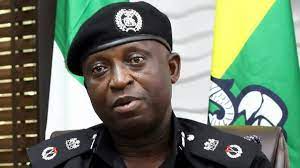 Former Commissioner of Police, AIG Hakeem Odumosu, has refuted rumors circulating online that he has been appointed as the chairman of the Economic and Financial Crimes Commission (EFCC).
 The news had claimed that President Bola Tinubu had approved Odumosu's appointment as the acting Chairman of the EFCC.
In a statement, Odumosu, who retired as an Assistant Inspector-General of Police, dismissed the media reports, asserting that he was not aware of any such appointment.
 He labeled the circulation of the false appointment news as an unnecessary distraction by mischief makers.
Addressing the situation, Odumosu stated, "Good Morning everyone, I have been inundated with so many calls and messages between yesterday and today on a purported 'EFCC Appointment.'
 I just want to use this opportunity to debunk this information and say it's totally untrue. This information must have emanated from Mischief Makers and should be totally disregarded."
It is important to note that President Tinubu recently suspended Abdulrasheed Bawa, the Chairman of the EFCC.
 The suspension announcement was made last Wednesday by Willie Bassey, the Director of Information in the Office of the Secretary to the Government of the Federation.
Odumosu's denial of the appointment as EFCC Chairman highlights the prevalence of misinformation and the need for caution when consuming news from online sources.
 It serves as a reminder to verify information before believing and spreading it.