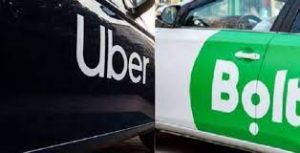 The Amalgamated Union of App-Based Transport Workers of Nigeria (AUATWON) has announced the suspension of its planned indefinite strike in order to engage in dialogue with the government. The decision was made public in a statement released by Jossy Olawale, Chairman of the Media and Publicity Committee of the union, on Wednesday.
According to the statement, the union has scheduled a meeting for June 26, with the aim of fostering dialogue between the Ministry of Labour and Employment, app-based companies such as Uber and Bolt, and the union itself. Initially, the union and app companies had planned a meeting with the ministry for June 20, but they received a letter informing them of the rescheduling to June 26.
Olawale expressed disappointment regarding the challenges faced by workers following a recent fuel pump price increase of "300 percent." He emphasized that this surge has had a detrimental impact on the quality of workers' service delivery. The removal of fuel subsidies, according to Olawale, has burdened workers with a loss of over 200 percent in earnings, resulting in a decline in living standards and capabilities.
"The various challenges arising from the 300 percent hike in the pump price of petrol greatly concern us," stated Olawale. "The removal of fuel subsidies has created a burden of over 200 percent loss on earnings and has led to a decline in living standards and capabilities. Workers are also grappling with a lack of motivation, low morale, aggression, and poor customer service."
The AUATWON's decision to suspend the strike demonstrates their willingness to engage in dialogue with the government and the app-based companies to address the concerns and demands of their members. The union hopes that the forthcoming meeting will provide an opportunity to find solutions that will improve the working conditions and overall welfare of app-based transport workers in Nigeria.