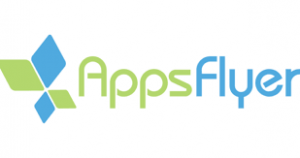 Organizations looking to enhance customer engagement in Nigeria are urged to maximize their customer acquisition efforts during the Holy Month of Ramadan, as consumers in the country are mobile-first. This is according to recent data released by AppsFlyer, which revealed that overall mobile app installs were up by 19% during Ramadan 2023 in comparison to Ramadan 2022.
This data has been linked to a joint report by Google and AppsFlyer on the mobile app industry in Africa, which showed a year-on-year increase of 33% in mobile app installs in Nigeria from 2021 to 2022. Michael Zaitsev, the Managing Director West Africa & CIS at AppsFlyer, stated that "targeting special holidays can play a pivotal role in a company's fortunes with getting ahead of the competition."
AppsFlyer's data also revealed that both iOS and Android operating systems are popular in Nigeria, which begs the question of where marketers should focus their efforts. During Ramadan 2023, iOS users were more receptive to app marketing campaigns, as app installs on devices running the operating system increased by 36% compared to 2022. Overall installs for Android apps increased by 16%, while non-organic installs increased by 35% and 39% for iOS and Android devices respectively.
In terms of industries, the financial sector saw the most significant increase in mobile app installs during Ramadan 2023, with both overall installs and non-organic installs up by 74% and 82% respectively. These installs peaked in the final week of Ramadan, demonstrating high demand for financial services such as peer-to-peer payments, money transfers from the USA and UK diaspora to Nigeria, and Pan-African transactions. These transactions often increase towards the end of Ramadan as preparations for celebrations begin to take flight in the final week of the Holy Month