As the demand for mobile internet service exploded following the success of 2G, 3G,4G and then, the rise of 5G,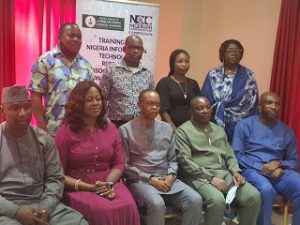 The Nigerian Communications Commission, (NCC), has assured Nigerians that the ongoing 5G technology consultation would address issues of health myth and security related worries. This was  mentioned at the Capacity Building Programme for members of Nigeria Information Technology Reporters Association (NITRA), the umbrella body of journalist in Nigeria reporting ICT and telecoms, held in lagos. The Executive Vice Chairman of the Nigerian Communications Commission(NCC), professor Umar Garba Danbatta  disclosed that the Commission has an ongoing engagement with the academia while at the same time funding 5G related research projects.
The NCC boss who was represented by the Head Public affairs Dept, Dr Ikechukwu Adinde, said that it is the duty and responsibility of the NCC to ensure that "whatever technology that we want to introduce to the Nigerian telecoms space is well understood by Nigerians and all those who make use of our telecoms services.
Danbatta added: "The onus is on all of us here today to make sure that we take this training seriously and take advantage of it to expand on our horizons. This is very necessary so that when we report events or activities relating to the industry, we are able to translate them into a language that the common man will readily understand."
According to him, the training was necessary for members of NITRA who have continued to cover the ICT industry get better understanding of the 5G technology to be able to inform Nigerians emphasizing that "the NCC will maintain this training periodically for our crucial stakeholders in the media to ensure that the information that reaches the average Nigerian is accurate and timely.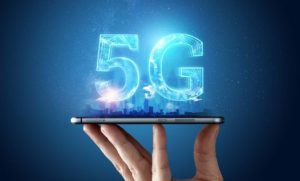 The Executive Vice Chairman took time to dispel insinuations that the introduction of 5G technology was the reason behind the spread of the novel COVID-19 Pandemic stressing, "this misconception was even made worse because those saddled with the responsibility of informing, educating and enlightening the average Nigerian telecom consumers were also bereft of the knowledge of this new technology and hitched a ride on the band wagon of doubters."
He said further that 5G when fully deployed will provide increased speed and bandwidth as well as provide deeper coverage to reach people in rural or challenging locations adding that 5G will provide strong security for the various sectors of government and private organisations.
He said:"The Draft Consultation Document for deployment of the 5G technology in Nigeria has been produced and uploaded on the Commission's official website (www.ncc.gov.ng). I invite you all to please take advantage of this document, peruse it and share it with your readers so they can be informed about the 5G technology."