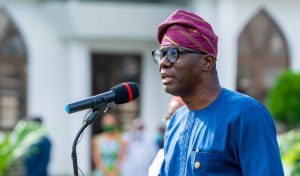 After several months of lockdown in Nigeria, the Lagos State government are set to reopen schools in September. The Lagos State governor , Babajide Sanwo-Olu stated this during a press briefing held on Saturday, 29th August 2020.
He said tertiary institutions in the state will re-open from September 14. While Primary and secondary schools are also tentatively scheduled to re-open from September 21.
According to him,  "Firstly, we are pleased to announce that tertiary institutions will reopen from September 14, 2020. However, as regards Primary and Secondary Schools, we are working towards reopening these institutions anytime from September 21, 2020.
He further stated that The decision is not cast in stone and is subject to a review of the ongoing modelling of the State's response to the pandemic.
The decision to reopen schools in Lagos State is coming five months after schools, alongside other sectors of the economy were shut down.
The Governor explained that the decision was based on indications that the pandemic has peaked in the state, as the number of new cases continues to steadily decline.
Sanwo-Olu reiterated that restaurants are now permitted to open for in-dining services in the state, although they must continue to ensure spaces are only filled up to 50 percent capacity at all times.
On the re-opening of event centres, bars, night clubs, beaches, cinemas, the Governor said a review will be done in September to decide whether to allow a re-opening of such public spaces.
The Presidential Task Force on COVID-19 has continuously commended Lagos State for its response to the pandemic, especially for its testing rates.
Meanwhile, the ban on international flights is expected to be lifted on September 5, adding the increased pressure of possible imported cases.
On Saturday, Sanwo-Olu said he will personally inspect airport facilities and ensure all precautions are taken to keep people in the State safe.