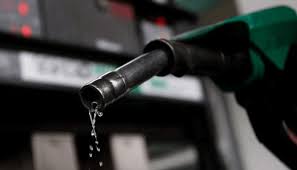 Nigeria's downstream oil sector, operators have disclosed that the Federal Government has successfully saved approximately ₦400 billion since the removal of subsidy on Premium Motor Spirit (PMS). While this move has garnered mixed reactions from industry stakeholders, it has resulted in substantial savings for the government and raised discussions on the country's self-reliance in the petroleum industry.
Chinedu Okonkwo, the National President of the Independent Petroleum Marketers Association of Nigeria (IPMAN), expressed concerns over the significant loss of government revenue due to the subsidy removal. However, he acknowledged that the removal of the subsidy has led to considerable savings for the federal government, providing a noteworthy relief for taxpayers.
Highlighting the importance of self-reliance in the petroleum industry, Okonkwo revealed that petroleum marketers have initiated discussions to independently import petroleum products. He stated, "We are currently engaged in meetings with various interested parties who are keen on commencing PMS imports. We remain determined and proactive in pursuing this goal."
Addressing concerns about the potential increase in petrol prices, Okonkwo argued that the removal of the subsidy would not solely result in incessant price hikes. He emphasized the crucial role of effectively managing Nigeria's crude oil reserves, which serve as a foreign exchange earner. Okonkwo suggested that as Nigeria begins to meet its OPEC quota and explores alternative avenues for generating foreign exchange, the value of the naira would strengthen, ultimately leading to more affordable fuel prices. He said, "The floating of the naira is a positive step, as it allows for wider access to foreign currency at market rates, rather than relying solely on personal connections to obtain dollars at the official rate."
Similarly, Billy Gillis-Harry, President of the Petroleum Products Retail Outlets Owners Association of Nigeria (PETROAN), echoed Okonkwo's sentiments regarding the influence of exchange rates on petrol prices. Gillis-Harry reaffirmed PETROAN's commitment to facilitating the approval of import licenses for petrol. Additionally, ongoing discussions with the government are centered around devising effective strategies to rehabilitate and optimize the country's refineries.
As Nigeria navigates the aftermath of subsidy removal, the downstream oil sector continues to experience a mixture of reactions. While some stakeholders express concerns about the loss of government revenue, others highlight the potential benefits of self-reliance, managing crude oil reserves, and exploring foreign exchange avenues.